An excellent idea if you're looking to declutter before the holidays strike!
Scribbling In The Storage Room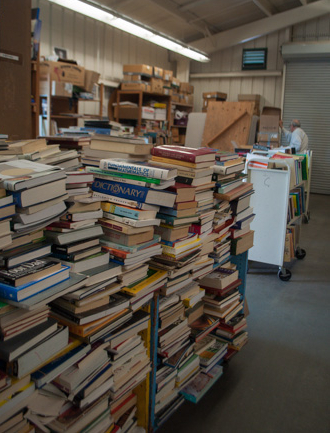 Are your bookshelves overflowing? Do you have books that you're ready to part with? Consider donating your gently used books to your local library.
For the last few weeks, I've been sorting books for my local library's semi-annual book sale. A group of volunteers meet in a bus garage and unpack box after box of used books, and sort them into stacks. It's been hugely satisfying. I've met some wonderful people and learned a ton about people's reading habits. For example, men buy hardcover thrillers and think nothing of donating them right away. I unpacked three boxes of thrillers yesterday that had all been published in the last eighteen months. I also learned that mystery readers keep their books for decades and read their books more than once. Romance readers fly through books and are very generous with their cast-offs.
If you're thinking about donating your piles of used books, I…
View original post 159 more words